PROJECT 06: DISHARI
PROJECT NAME:
Dishari Project
Background of Project:
In order to ensure inclusive and quality education for all, Unnayan has been providing support to the disadvantaged children through afternoon education centers under ENRICH Program since 2012. Unnayan has implemented the project in Vhanderpara union under Dumuria Upazila in Khulna district under the financial support of PKSF.
Development Partner:
PKSF
Duration:
November 2019 to Ongoing
Location:
Vandarpara Union under Dumuria Upazila in Khulna District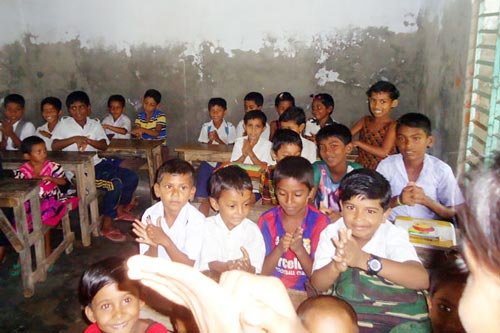 Objectives of the Project:
Reduce drop out, increase attendance rate and develop competencies;
Develop the spirit of global citizenship by instilling moral and ethical values;
Ensure attendance and inclusion of all children in school particularly those coming from ethnic minorities and the children with disability;
Reduce disparity in education through effective engagement of community.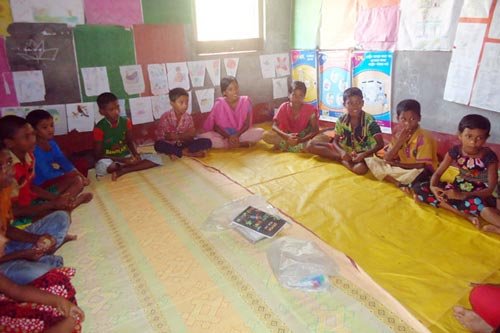 Activities of the Project:
Communicated regularly with PKSF;
Assisted to complete baseline survey;
Formation of Education Development Committee (EDC) with the local people;
Arranged monthly EDC meeting;
Prepared work plan in coordination with EDC for implemented the project
Liaison with other stakeholders;
Visited govt. primary schools and meet with teachers;
Encouraged to established a colourful school;
Ensured quality education by the teachers;
Helped teachers for perfect arrangement of assembly;
Coordination and supervision project staffs;
Prepared monthly and periodical reports and sent to implemented Agency;
Communicate and Coordinate with Stakeholders for development;
Monitoring and Supervising activities of the educational centre;
Arrange teachers training and monthly coordination meeting;
Preparation and development of training materials, modules and manuals
Arranged and organized Education Fair Vhanderpara union